Hi, this is part of my neck brace process, I used the pattern and measurements of gypsyboy and gladus, I sent my draw to cut in pet cal. 030 with laser, and other parts too, the clamps cuted in black acrilic 3 mm. double and glued for more thicker, the zippers in cal. 060 and other parts in cal. 040
this is my pattern converted in jpg:
this are the parts
then, paint the neck pattern with black matte spray,
see the photo:
and detail: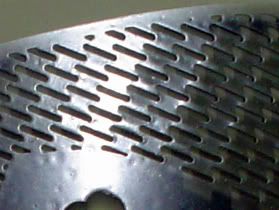 This is my neck disassembled: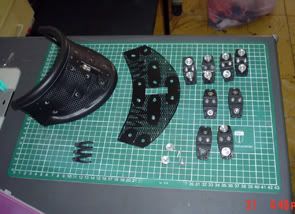 now, today in the morning, I was making my dome mold and I see
my protection gloves:
it was happened to me
take this tipe of fabric, see detail: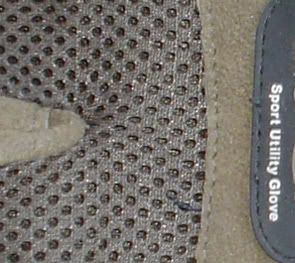 protect the neck with wax paper and to stretch the fabric over the neck brace for the holes becomes ovals. and paint for the fabric becomes rigid, this not the exact pattern but I think looks good, very closer, any opinion?